Hypnotherapy Costs
Generally, and where appropriate, I provide recordings of my hypnotherapy sessions for you at no extra charge. This enables you to reinforce the benefits of hypnotherapy, in-between and after our sessions.

The number of sessions which may be required, will be discussed at the initial consultation.
NB - payment is required in advance for each session.
NB - Each session lasts approximately one hour unless stated otherwise.

Private Health Cash Plans - if you are covered by Medicash, The Health Insurance Group, Pure Benefits, Westfield Health, Health Shield, Elect, Simplyhealth, Benenden, BHSF, UK Healthcare or Paycare, you are likely to be able to apply for reimbursement of fees (please check your coverage with your provider).

Initial Hypnotherapy Consultation - free. CONTACT me.
I offer a free initial consultation (up to 30 minutes), either by phone or online / video call. This allows you to ask any questions you may have, find out more about hypnotherapy and how it may be able to help you and establish whether you would like to work with me as your hypnotherapist. It also allows you to be comfortable and committed before starting any sessions.

CONTACT me.

Course of Three sessions - £199 online or in-person clinic sessions.
Course of Four sessions - £265
Course of Six sessions - £390
Pay as you go/single session - £69.

Weight Management Programme - £390 (6 sessions) or Introduction to Weight Management Programme - £199 (3 sessions). These programmes both include nutritional advice.

Gastric Band Hypnotherapy - £199 (3 sessions)

Relaxation Therapy - £60. Please note that Relaxation Therapy does not aim to help with any specific issue - it is for Relaxation purposes only. If you are looking for help with specific issues, then I suggest Hypnotherapy should be used. GIFT VOUCHERS ARE AVAILABLE - FOR RELAXATION THERAPY ONLY.

CONTACT me.
Payment
Payment for each session is required a minimum of 24 hours in advance to be able to schedule a booking.

Fees can be paid by bank transfer (details given at the time of initial consultation), by Paypal invoice or by Bank Card. Payments in cash are to be agreed in advance.
Cancellation Policy
A minimum of 24 hours' notice is required for full refund or rebooking. Cancellations must be by text, phone call or email (WhatsApp messages are not accepted).

Cancellations on the day will be charged in full.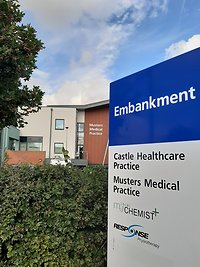 Clinic Locations
Hoy Hypnotherapy
Response Physiotherapy
Embankment Primary Care (Medical Centre),
50-60 Wilford Lane
West Bridgford
Nottingham
NG2 7SD

EXTENSIVE CAR-PARKING AVAILABLE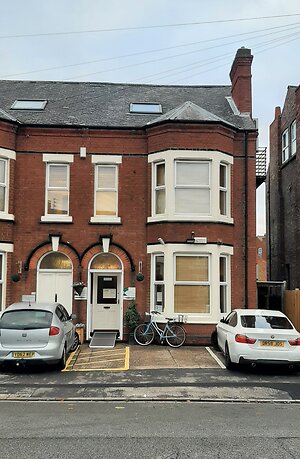 Hoy Hypnotherapy
The Bay Therapy Centre
19-21 Trent Boulevard
West Bridgford
Nottingham
NG2 5BB

IN FRONT OF THE CLINIC AND LOCAL ON-STREET PARKING AVAILABLE